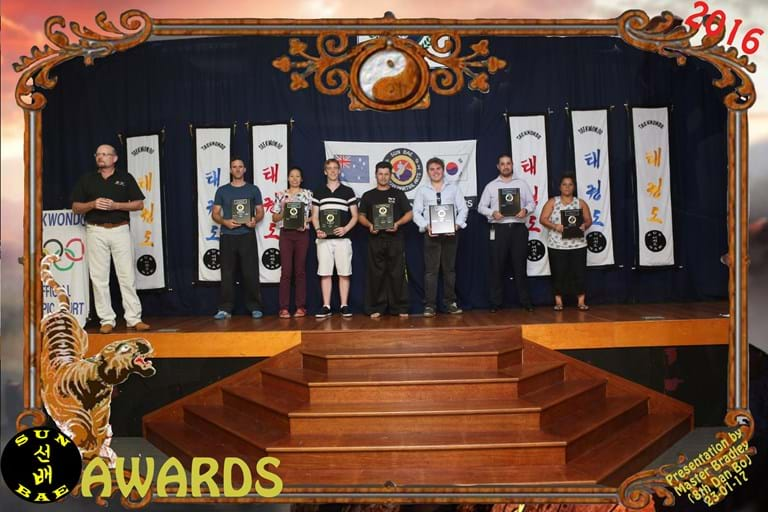 Over 250 students together with family and friends attended the 2016 Annual Sun Bae Awards Night, which was presented Monday 23-01-17 at Indooroopilly centre. The event was free to all students, family and friends and included a free sausage sizzle (thanks Isobel!) with soft drinks. And some exciting video was also shown prior to the commencement of the awards. Major awards included Student of the year and the Sun Bae Award. The event concluded with some nice prizes in the free raffle.
Notably, the celebration of achievements and the year's effort was accompanied by 3 live demonstrations. Senior Instructor Shirly led with the Taekwondo display, followed by Senior Instructor Ben with the Hapkido display and lastly Master Mark with the Kumdo (sword) display. Also announced was our Funny Video Competition, so good luck! Following is the link to the 2016 Awards List which contains all the winners, runners ups and other presentations. Congratulations!
Dreamoments Photography covered our event. Photos are available at the following link:
View ALL Photos at Dreamoments
Photo downloads in HD ($5).
8 HD photos can be downloaded ($10).
All photos receive the special memorial frame as part of the HD download.