Tenets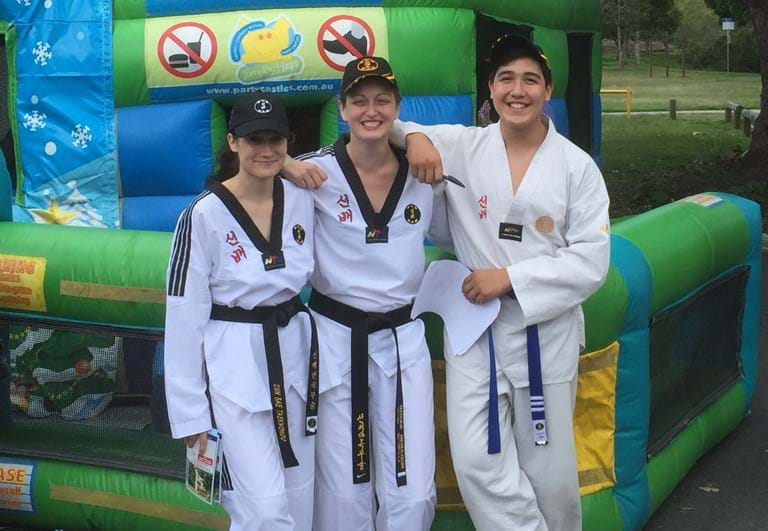 Courtesy
Taekwondo students should exhibit kindness, humility, good manners, politeness, and respect. They should also be modest about their abilities at all times. Bragging, boasting, vanity and egotism are undesirable traits in any person, especially a student of Taekwondo, and often represent a sign of weakness or fear. No matter how well someone is able to perform a kick or a punch, it is never truly perfect. There is always room for improvement in any endeavour. Students of Taekwondo should do their best to be humble at all times.
---
Integrity
Integrity is one's ability to determine the difference between right and wrong. But also it includes being able to stand up for what is ethically correct. To being honest and having strong moral principles. To work hard and be beyond corruption.
---
Self Control
When people think of martial artists whom they admire, often they will admire that person's ability to control themselves. In crisis, pain or anger, students of Taekwondo should always do their best to control themselves and act with thought rather than by instinct or through emotion. To control yourself is to control the situation. And should you lose control, the world controls you.
---
Indomitable Spirit
Indomitable spirit is related to both perseverance and self-control. And to many practitioners of Taekwondo it is the most important tenet. To have indomitable spirit is to "never say never," to never quit in the face of an enemy or an overwhelming obstacle or situation, once a just path has been chosen. The indomitable spirit of a human being is the part of a person that can never be subdued or overcome. Students of Taekwondo should work to develop their indomitable spirit as a tool to help them overcome difficult tasks and obstacles in every aspect of their lives.
---
Perseverance
In Taekwondo, perseverance is like water. No matter how far away its destination seems, through trials and obstacles, earth and stone, water always finds its way. Water is patient like the slow-moving stream that carves its way through mountains over a million years. Water can go around an obstacle, or through it, or even rise above it like a mist because it realizes that any goal can be attained with patience and flexibility in thought and action. Students of Taekwondo should be like water in their pursuit of martial arts excellence.
---
Sun Bae
Korean Martial Arts
Oath
I will always give respect and loyalty to the
Master Instructor, the Instructors and my club.
I will endeavour to attain a high standard of physical fitness
and develop my character and personal integrity.
I will approach others with a spirit of friendship
and heed social ethics at all times.