Taekwondo: Olympics & Championships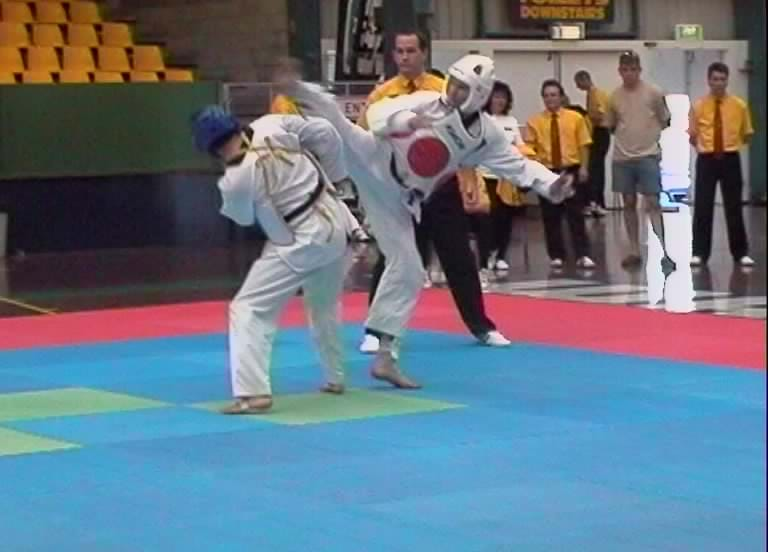 ---
Taekwondo at the Olympics
Taekwondo at the Summer Olympics made its first appearance as a demonstration sport, 1988, Seoul, South Korea. Taekwondo was again a demonstration sport 1992, Barcelona, Spain. Taekwondo became a full medal sport at the 2000 Olympics in Sydney Australia and has been a sport in the Olympic games thereafter.
Sydney 2000: Team Australia overall ranked 2nd (Team South Korea ranked 1st).
---
Taekwondo at the World Championships
The World Taekwondo Championship is held every two years by the World Taekwondo Federation.
---
Taekwondo Sun Bae Championships
The Sun Bae Championships are held every October in Brisbane, Queensland.
The Championships are only for Sun Bae students and the competition is a non-contact technical team event which includes the following:
Patterns (knock-out style)
High Kick
Power breaking
The record for High Kick was set in 2016 by Michael Mills
who kicked 284cm, only 6cm short of his personal best.
Divisions for the event are split into:
Ages: Junior, Intermediate, Adult, Masters
Belts: White, Yellow, Blue, Red, Black

Approximately 180 Sun Bae students compete each year
as part of their local team.

You can view the RESULTS HERE.