Jamboree Heights 2018 Photos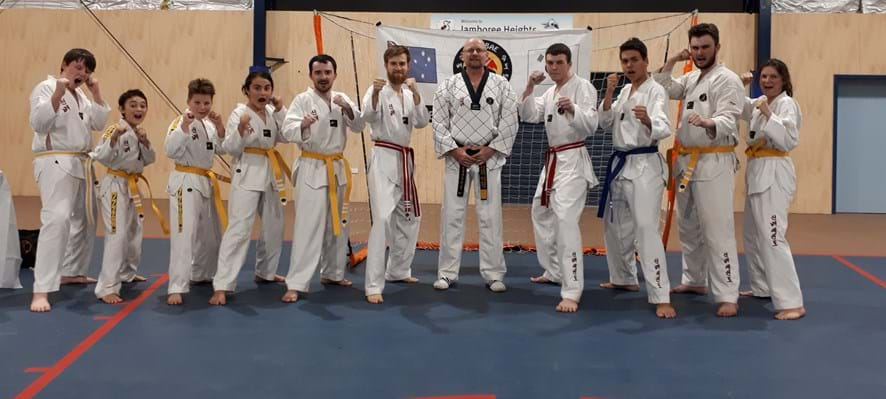 NOTABLE ACHIEVEMENTS FOR 2018
2018 SUN BAE CHAMPIONSHIP:

Players Trophy: Winner Team Jamboree Heights.
The Players Trophy is awarded to the team with the highest percentage of medals won. Team members: Captain Lloyd Bowden (gold) , Vice-captain Michael Bliss (silver), Isaiah Collins (bronze), Theo Dionysius, Max Jones, Riley Jones, Lara Mackenzie (silver), Taner Maddocks, Brendan Whish (bronze).

Club Champion Poomsae - Advanced Red Divsion: Lloyd Bowden

SUN BAE TRAINEE INSTRUCTOR PROGRAM
Accepted into the program, November 2018:
Lloyd Bowden
Michael Bliss

GRADING HONOURS
Lloyd Bowden
Michael Bliss
Isaiah Collins
Brendan Whish
Taner Maddocks
Max Jones
Riley Jones
Theo Dionysius
Lara Mackenzie

OFFICIAL AWARDS FOR 2018
Student of the Year
Sun Bae Award
Coach Award
Technical Excellence Award
Click the link below to view the awards list and also the video action...
Go to: AWARDS NIGHT RESULTS & VIDEO ACTION