The Way of the Sword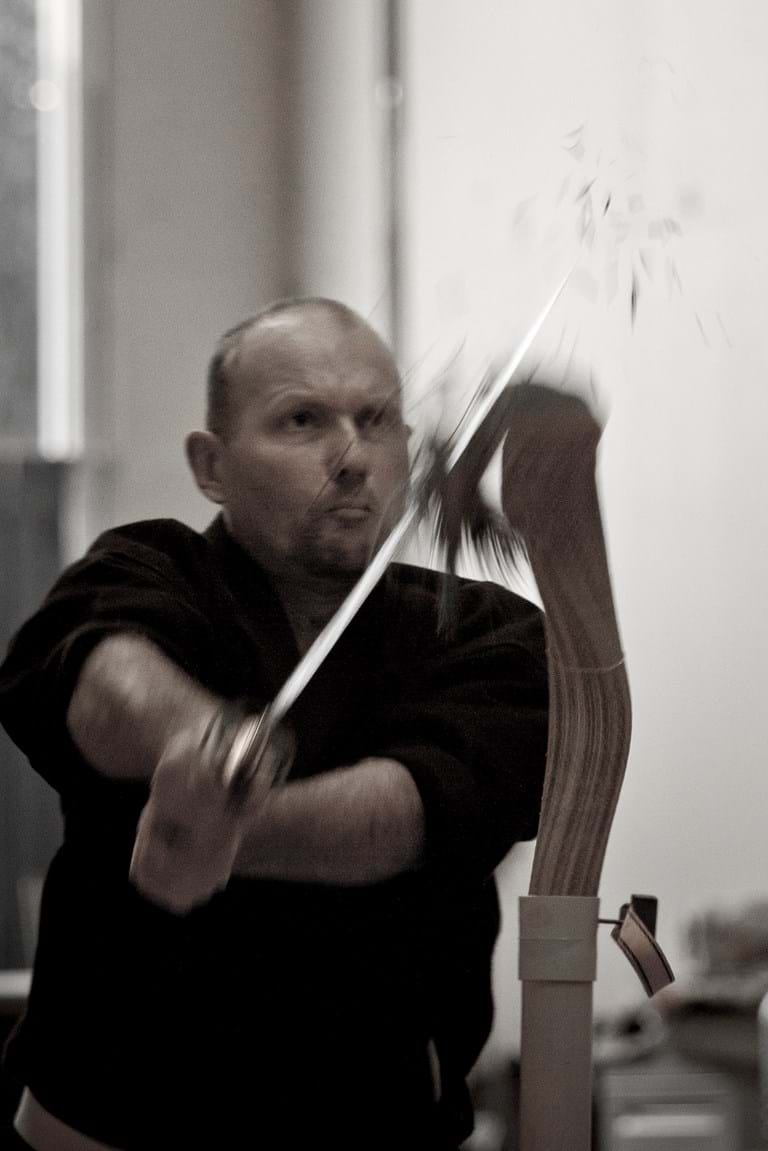 Kumdo is the art of the Korean sword. Sun Bae Korean Martial Arts includes Taekwondo, Hapkido and Kumdo and at Sun Bae, you can grade in Kumdo and achieve another black belt in the Korean Arts. Kumdo is very similar to the methodology of training in Taekwondo or Hapkido. Beginners learns basic stances, basic cuts and blocks, before moving on to patterns, one step sparring and free sparring. Live cutting is only allowed for students who have reached an appropriate level (for safety of course).
There is a strong focus on performing in a smooth flowing manner (like Hapkido) and much practice in strengthening and controlling tension (with meditation techniques). Classes are conducted with Korean pipe music in the back ground, for such relaxation.
At Sun Bae, students of Kumdo will always use a sheath for their practice sword. Training with a sheath promotes the ability to properly put your sword away, which is essential in live cutting exercises. In addition, we recommend training with a steel (blunt) practice sword, which promotes exactness in cutting practice. Bamboo swords are also used for one step sparring practice, as the exercise involves actual sword to sword contact and advanced sparring. Normal sparring is performed with a foam practice sword, together with protective gear. The bamboo sword is used in sparring only for advanced levels (similar to Kendo).
Grading in Kumdo
You can train casually and participate in Kumdo sparring. But you can also train regularly and grade in Kumdo. Learn the full system of Kumdo fighting as well as the excitement of live cutting. Traditional Kumdo training includes the following:
Kumdo Pics